The founding story behind GeoPostcodes
Humble beginnings: addressing postcode data needs
In 2009, serial tech entrepreneur François Lemmens founded GeoPostcodes on a simple premise: while it's quite straightforward for a business to find and integrate postal information for a couple of countries into its systems, the task quickly spins out of control as more countries are added. Every country comes with its own postal system, languages, and administrative intricacies. In addition, most regions of the world suffer from data accessibility and quality issues.
"GeoPostcodes's mission is simple: to maintain the most extensive, accurate and up-to-date postal/zip code database in the world."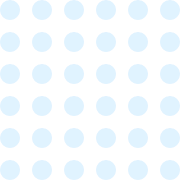 Shaping a company vision into reality
What started as a one-man effort to structure the world's postal code data soon turned into a vibrant company, headquartered in Belgium. As more enterprises licensed GeoPostcodes's database, additional countries and features were added. Today we can count on an extensive team of data and GIS experts and customer support agents. We have the benefit of a decade of experience – most of which is encoded in the sophisticated data pipelines that combine thousands of data sources into a single well-structured and truly global postal database on a daily basis. In 2019, François Lemmens handed over the reins to Simon Vandemoortele, a data industry veteran. François now focuses exclusively on product development.
Trusted partner of Fortune 500 companies
Our continuous focus on data quality and customer success has been rewarded by long-term commitments from some of the most trusted global brands.