Expand your comprehensive international postal/zip data set with international boundaries info.
124 of the Fortune 500 companies rely on our international postal code databases​
The boundaries database contains area information for the zones covered by postal codes, as well as all administrative divisions. Delivered as vector postal boundaries, based on a topological model that ensures perfect matching of adjacent polygons.
Process your data and visualize your targets
The boundaries files are ready to support your business case. The polygon files are closed, which makes them ideal for shaded mapping, statistical analysis and segmentation. They can be used in business intelligence systems, GIS software, shaded trend maps and a wide range of other tools. Full compatibility with other GeoPostcodes data sets drastically reduces the integration effort.
Browse our data set online
Our Boundaries Database includes:

Postal boundaries

Administrative division boundaries
Data precision tailored to your use-case
Maximum detail for high-accuracy analysis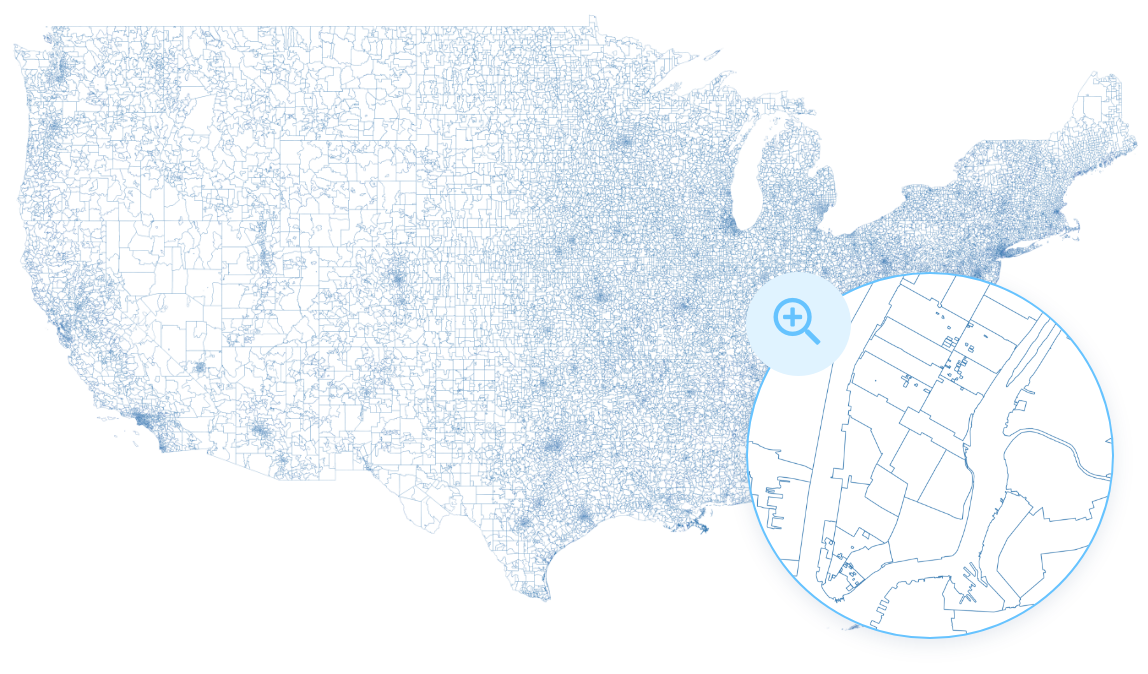 Simplified shapes, optimized for fast-loading interactive visualization.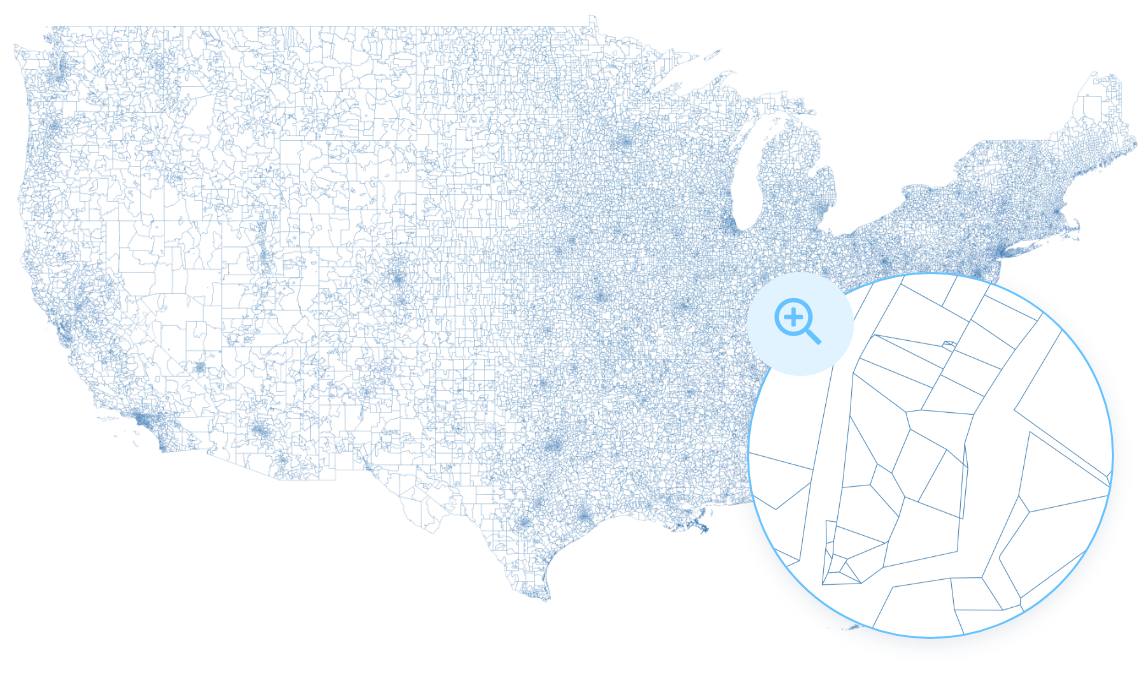 Our advanced data pipelines capture, clean, format and integrate over 1500 worldwide data sources on a daily basis, allowing us to deliver the most up-to-date global picture to our customers at any time. Subscribe to our continuous updates and stay in sync with postal and administrative changes around the globe. Our long-standing partnerships with national and international postal operators guarantee the timely delivery of accurate information.
Download the spec sheet for the GeoPostcodes International Boundaries Database.
All countries in a single data set structure
All street and related postal data are incorporated into a unified structure. This leads to a universal, standardized data set for all countries. As a result, your teams can work more efficiently and save time, which allows them to fully focus on their key tasks.
The boundary data set is available in the most popular GIS file formats: Shapefile and GeoJSON. This makes the data easy to import into any software, spatial database or GIS system.