Add a comprehensive database of street names, coordinates and address ranges to your international postal/zip data set.
124 of the Fortune 500 companies rely on our international postal code databases​

The GeoPostcodes street data extends our comprehensive international postal/zip code database with street information. This additional data set contains all administrative divisions, localities, streets and relevant postal/zip codes for 66 countries worldwide. Where available, business and administrative codes are included, too. Streets are georeferenced with industry-standard WGS84 coordinates.
Pinpoint accuracy for enterprise
The GeoPostcodes street-level data provides an additional layer of depth that allows your business to go further. Execute ERP integration, master data management and address validation projects with unparalleled accuracy, thanks to detailed street information for 66 countries.
Browse our data set online
Our International Street Database includes:

Street database
with detailed information for 66 countries

Countries

Administrative division
(states, counties, regions, etc.)

Zip/postal codes

Cities and other localities

Neighbourhoods and suburbs

Statistical codes

Geocodes

Time zones

Languages

Business and administrative codes
ERP solutions typically struggle to cope with the large variety of administrative levels in different parts of the world. GeoPostcodes provides global mapping of its database to the two-level administrative format that most ERPs require. This typically reduces integration time and cost by 30%. Our International Street Database is typically leveraged by enterprises to integrate with their ERP, for services and logistics, and to manage their master data.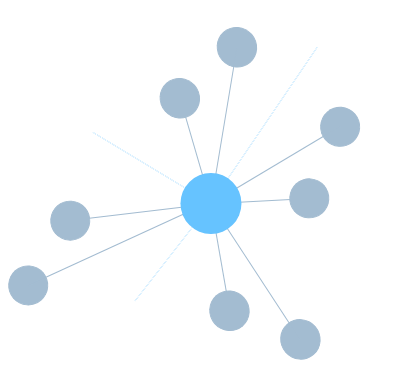 Multi-language for global application
All data in our International Street Database are provided in the official local languages of the country in question. Names and other data in non-Roman languages are also made available in English through translations and transliterations. This helps organizations that use English as their common business language.
Our advanced data pipelines capture, clean, format and integrate over 1500 worldwide data sources on a daily basis, allowing us to deliver the most up-to-date global picture to our customers at any time. Subscribe to our continuous updates and stay in sync with postal and administrative changes around the globe. Our long-standing partnerships with national and international postal operators guarantee the timely delivery of accurate information.
Download the spec sheet for the GeoPostcodes International Street Database.
All countries in a single data set structure
All available postal data are incorporated into a unified structure. This leads to a universal, standardized data set for all countries. As a result, your teams can work more efficiently and save time, which allows them to fully focus on their key tasks.
All data are georeferenced and available in normalized and denormalized formats. This makes the GeoPostcodes data files easy to import into any software, database or GIS system. Normalized, inter-related tables provide the most convenient way to manage location master data. They accommodate slowly changing dimensions, favor data integrity and facilitate data enrichment with other sources. Our GeoPostcodes database in normalized format allows you to make full use of its advantages. Alternatively, denormalized data are also available. Our postal code database is available in the most popular file formats, including CSV and GeoJSON.